Combination of 25-storey apartment Residentials Le Van Luong Duong Noi in the EIA was conducted Group started the first of two plaintiffs in early March 2009, opened opportunities for residential property of under $ 1 billion same for young couples.
Combination apartment Le Van Luong Residentials in partnerships designed by Design Australia – Vietnam PST Ltd, of 14 buildings divided into two clusters CT7 an area of 36,195 m2 with 10 single and CT8 raw 16.484m2 an area with 4 monad, the total investment to nearly 2,000 billion. Estimated the entire project will be the wild in 2011.
Project combination apartment Le Van Luong Group Residentials was built from the implementation of master plan project EIA Duong Noi segment to serve customers demand lower prices for residential 1 billion.
Score unique and modern Le Van Luong Residentials to mention the space community to the residents living there is a park filled with amenities such as health care area (fitness club , aesthetic, spa …); badminton; way of walking; children in the home garden and outdoor; room community activities (at floor 1) … Solutions can be said that parking was calculated at the combination of thorough process to ensure the apartment has an area greater than 80m2 has seats for automobiles; all apartments have at least 2 seats for motorcycles.
Apartments in Le Van Luong has Residentials areas are suitable for young families, established a new career: 56m2, 60m2, 65m2 … When introduced to the market buildings and this corporation has balanced both aspects of business and social aspects. The rhythm of modern life, the young family – nuclear family which has considerable funds for work outside the time social reality they only met the short-time evening and weekends, as so flat area 56m2, 60m2 could completely fit the needs of their activities within the moderate income level. On the other hand, the family lived in an apartment 56m2 with two bedrooms will be offset by the design of the area.
The information is updating. Please come back later.
Video Khu phức hợp Khách sạn, Trung tâm thương mại, Văn phòng và chung cư HH2 - KĐTM Dương Nội
Company Branches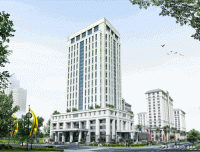 MAIN OFFICE - HA NOI
70 LINH LANG STR - CONG VI WARD - BA DINH DIS - HA NOI CITY
TEL: 84-4 37664555 / 22100924 / 37664256
FAX: 84- 4.37662438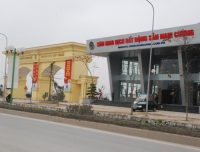 PHÒNG GIAO DỊCH BĐS - TẬP ĐOÀN NAM CƯỜNG HÀ NỘI
KM 4, ĐƯỜNG LÊ VĂN LƯƠNG KÉO DÀI, QUẬN HÀ ĐÔNG, HÀ NỘI
TEL: 84-4. 3553 9222 / 04.331194 (70 /71) / 04 32 (50/ 51/ 52/ 53/ 54) 555
FAX: 84-4. 3553 9223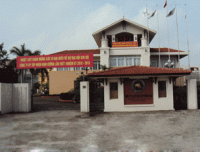 NAM DINH OFFICE
LOT 24, DONG A STR - HOA VUONG NEW URBAN AREA - NAM DINH CITY
TEL: 84-0350. 3 676 999 / 3 676 869
FAX: 0350 3676 700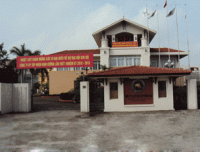 HAI DUONG BRANCH
CITY CENTRE SQUARE, 30 -10 BLV, WESTERN NEW URBAN AREA, HAI DUONG CITY
TEL: 84-320.389 8989 / 389 2211
FAX: 84-320 3892 630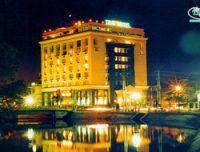 HAI PHONG BRANCH
47 LACH TRAY STR - NGO QUYEN DIS- HAI PHONG CITY
TEL: 84-313. 3828 555
FAX: 84-313. 3828 666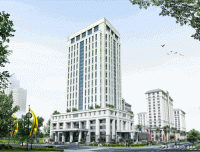 HA TAY BRANCH
NO 9A, 430 STR - HA DONG DIS - HA NOI CITY
TEL: 84-3355 6688 / 3355 6888
FAX: 84-4 3355 6868
HOTLINE:
TEL: 0973. 999 915 / 0973. 999 925 / 0973. 999 948 / 0973. 999 957