The villa has an area from 175m2 to 300m2, creating an urban-style class of the new urban area in Hanoi.
Located in the heart of new urban Duong Noi, Tay Do with urban villas allocated harmonious style to modern technical infrastructure and social infrastructure to ensure criteria urban type 1.
Location
– Located just west of the square box door Hanoi, the administrative center, commercial and new culture both Ha Noi.
– Uninterrupted connection to the inner city roads and ring roads leading to the administration, Noi Bai International Airport, University Museum, Hanoi, …
– Location favorable access to the project: National Conference Center, Sports Park contact National My Dinh National Park exhibition.
– Located at the beginning of the series of new urban areas in the western gateway to Hanoi, such as: Urban Van Phu, Van Khe Urban, Urban Xa La, Bac An Khanh Urban Area, Nam An Khanh Urban Area, Urban Le Trong Tan – Geleximco, …
Infrastructure complete
– The system infrastructure is designed and constructed according to a standard urban type, water supply systems, power systems, information systems infrastructure to meet the best standards.
In addition to route-running Le Van Luong left the municipality has 02 roads 40 m running parallel to the urban square to the door in the west and connect to Pham Hung Road intersection and the Lang Hoa Lac Highway Some basic information of the municipality:
– Land for park, recreation: 27.5%
– Land transportation: 25.3%
– Area of land in occupied: 30.6%
– Land schools, hospital: 9.7%
– Land for commercial, office: 7.1%
      Convenience
Contiguous with the western city to the southeast is a system of modern court buildings including office area, the area for the International Hospital (2.9ha), especially for the area of international hotel International 5 star (4.5ha). This is also a highlight of Western capital value increase compared with villas villas other in Hanoi.
Located northeast of the West there are apartment buildings with modern and advanced the square was built for the cultural and social events, bring urban culture to the environment of high position.
       Dream houses and civilized community
All of the above factors create a position for TayDo competitive with all other urban areas in Hanoi. Moreover, the planning and design should reasonably Tay Do is one of the areas occupied much attention of many special guests from the very high levels are not starting construction.
Those routes to be designed at the central axis of the villa garden, landscape cool urban West is one of the ideal form of modern life but still offers peaceful and stroke in healthy of habitat.
Tay Do with his strength, would be an urban location with high population and environment and cultural good, civilized and polite.

All registration information needs, please contact:
Hanoi Office:
Add: 70 Linh Lang Str – Ba Dinh – Ha Noi
Tel: 04. 7664 555 / 2100 924 / 2100 925 / 2100 926
Hotline: 0973.999.912/0973.999.915 / 0973,999,925 / 0973,999,936 / 0973,999,948 / 0973,999,957
Or:
Rooms business dealings Real Estate – Nam Cuong Group

Add: 1st Floor, Building Licogi 13, Thanh Xuan, Hanoi.
Tel: 04.3553.9222; 04.22100925; 04.22100926
Fax: 04.3553.9223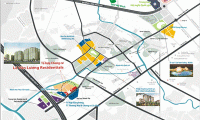 Bản đồ trục phát triển phía Tây - Hà Nội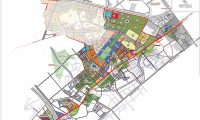 Bản đồ trục cửa ô phía Tây
The information is updating. Please come back later.
Khu biệt thự Tây Đô - Dự án Dương Nội
ĐỊA CHỈ TẬP ĐOÀN NAM CƯỜNG HÀ NỘI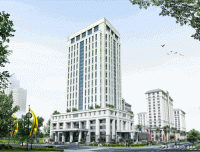 MAIN OFFICE - HA NOI
70 LINH LANG STR - CONG VI WARD - BA DINH DIS - HA NOI CITY
TEL: 84-4 37664555 / 22100924 / 37664256
FAX: 84- 4.37662438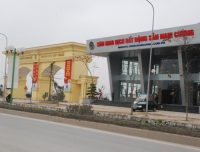 PHÒNG GIAO DỊCH BĐS - TẬP ĐOÀN NAM CƯỜNG HÀ NỘI
KM 4, ĐƯỜNG LÊ VĂN LƯƠNG KÉO DÀI, QUẬN HÀ ĐÔNG, HÀ NỘI
TEL: 84-4. 3553 9222 / 04.331194 (70 /71) / 04 32 (50/ 51/ 52/ 53/ 54) 555
FAX: 84-4. 3553 9223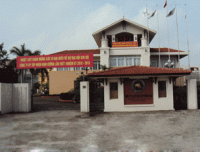 NAM DINH OFFICE
LOT 24, DONG A STR - HOA VUONG NEW URBAN AREA - NAM DINH CITY
TEL: 84-0350. 3 676 999 / 3 676 869
FAX: 0350 3676 700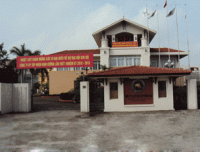 HAI DUONG BRANCH
CITY CENTRE SQUARE, 30 -10 BLV, WESTERN NEW URBAN AREA, HAI DUONG CITY
TEL: 84-320.389 8989 / 389 2211
FAX: 84-320 3892 630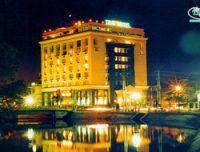 HAI PHONG BRANCH
47 LACH TRAY STR - NGO QUYEN DIS- HAI PHONG CITY
TEL: 84-313. 3828 555
FAX: 84-313. 3828 666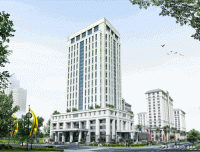 HA TAY BRANCH
NO 9A, 430 STR - HA DONG DIS - HA NOI CITY
TEL: 84-3355 6688 / 3355 6888
FAX: 84-4 3355 6868
HOTLINE:
TEL: 0973. 999 915 / 0973. 999 925 / 0973. 999 948 / 0973. 999 957