Outstanding points is located at Hoang Quoc Vietnam apartment located Residentials Avenue intersection Pham Van Dong and Hoang Quoc 60m wide Vietnamese – accessible apartment from Hoang Quoc Vietnam only 150m distance, pavement 15m wide. From urban areas only 30 minutes by car will run to Noi Bai International Airport and 20 minutes to the city center. As planned, this is a boulevard axis associated with the commercial center of international trade along this route to build office buildings AIO.
In the near future roads will be bustling business district and most dynamic, creating focal points for economic development of the entire area west of Hanoi office buildings have functions: trade, finance, contact trade, leisure, tourism and services … In addition, surrounding the Metro Supermarket Co Nhue is a super-large wholesale market of HN present system of universities, colleges and hospitals the Institute E, traditional medicine hospitals …

Apartment located at Hoang Quoc Vietnam Residential Center southwest of Hanoi and the West New UrbanWest Lake, colonial administration town now Co Nhue, Tu Liem district, the location of the municipality as follows:
East and northeast are residential Social Co Nhue, South is planning a road cross- section 25m.
West of Pham Van Dong (3rd belt) to Noi Bai Airport
Municipality is spacious, modern, and the Infrastructure of social infrastructure and technical landscape architecture environment. Built on an area of 17.6 ha campus with a total floor area of building 80.000m2, green open space ratio is 37.5%, the project consists of blocks of villas, more than 50 villas and apartment blocks three high-rise with 680 luxury aparments area from 90-250m2
The project consists of the cluster CT1, CT2 high 13 floors, including four clusters CT3 block A, D, 15 Floor, Block B, C in the high 18 levels. Each block will be arranged three elevators and two stairs, the elevators are arranged in contact with nature to be very open and bright lobby. Not only that V-shaped design of the building CT3 point out the highlights of creating architecture for apartments in many different angles can still look outside to enjoy the natural scenery that vision was not obscured .





The target planning:


Construction density: 30.92%
Total area: 2.736m2
Total construction area: 846m2
Total area available for construction: 10.998m2
Coefficient of land use: 4 times
Number of floors of construction: 13 floors

CT1 apartment is located located in the south of the land area of the project:


Eastern borders apartment CT2
Western borders Department B41 – General Department V – Ministry of Public Security.
The north line planning and residential area villas
South by road planning.
 The program is divided into three main functions:
Generally an area of 69m2 chinaware
– The space business is located in a layer of blocks:
– Core lifts, stairs and the technique has a total area of 116m2
– Space business area of 605m2
– There are also toilets 22m2 for a floor space business
– The apartments are arranged from the second floor to 13th floor of the building consists of 6 apartment / 1 story, with floor area of 846m2 each floor.
– The space vehicle technology and to be located in the basement with total area of 2736 m2, in addition to floor and roof pressure rooms technical water, water tanks, Airport of the situation and to arrange the car down outdoors .
Statistics structure Apartments
 

Kind of apartment

 

Number of apartment

 

living room

 

Bedroom

 

Barthroom

 

Area

Apartment  1

12 apartment


01

03

03

155

Apartment  2

12 apartment

01

02

02

99

Apartment  3

12 apartment

01

02

02

98

Apartment  4

12 apartment

01

02

02

84

Apartment  5

12 apartment

01

03

03

156

Apartment  6

12 apartment

01

02

02

103

Invite interested customers to translate business office property to be consulted:
Room real estate Nam Cuong Group
Floor 1 – building Licogi 13 – Khuat Duy Tien – Thanh Xuan – Ha Noi (traffic Khuat Duy Tien – Le Van Luong)
Tel: 04.3553.9222; 04.22100925; 04.22100926
Fax: 04.3553.9223

The information is updating. Please come back later.
The information is updating. Please come back later.
ĐỊA CHỈ TẬP ĐOÀN NAM CƯỜNG HÀ NỘI / Company Branches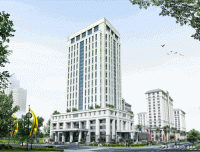 MAIN OFFICE - HA NOI
70 LINH LANG STR - CONG VI WARD - BA DINH DIS - HA NOI CITY
TEL: 84-4 37664555 / 22100924 / 37664256
FAX: 84- 4.37662438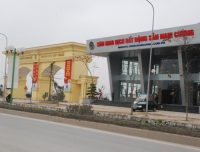 PHÒNG GIAO DỊCH BĐS - TẬP ĐOÀN NAM CƯỜNG HÀ NỘI
KM 4, ĐƯỜNG LÊ VĂN LƯƠNG KÉO DÀI, QUẬN HÀ ĐÔNG, HÀ NỘI
TEL: 84-4. 3553 9222 / 04.331194 (70 /71) / 04 32 (50/ 51/ 52/ 53/ 54) 555
FAX: 84-4. 3553 9223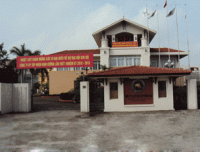 NAM DINH OFFICE
LOT 24, DONG A STR - HOA VUONG NEW URBAN AREA - NAM DINH CITY
TEL: 84-0350. 3 676 999 / 3 676 869
FAX: 0350 3676 700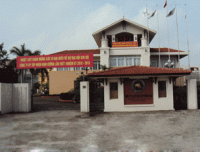 HAI DUONG BRANCH
CITY CENTRE SQUARE, 30 -10 BLV, WESTERN NEW URBAN AREA, HAI DUONG CITY
TEL: 84-320.389 8989 / 389 2211
FAX: 84-320 3892 630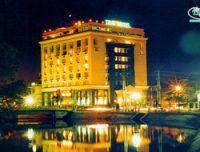 HAI PHONG BRANCH
47 LACH TRAY STR - NGO QUYEN DIS- HAI PHONG CITY
TEL: 84-313. 3828 555
FAX: 84-313. 3828 666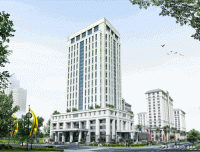 HA TAY BRANCH
NO 9A, 430 STR - HA DONG DIS - HA NOI CITY
TEL: 84-3355 6688 / 3355 6888
FAX: 84-4 3355 6868
HOTLINE:
TEL: 0973. 999 915 / 0973. 999 925 / 0973. 999 948 / 0973. 999 957
The information is updating. Please come back later.