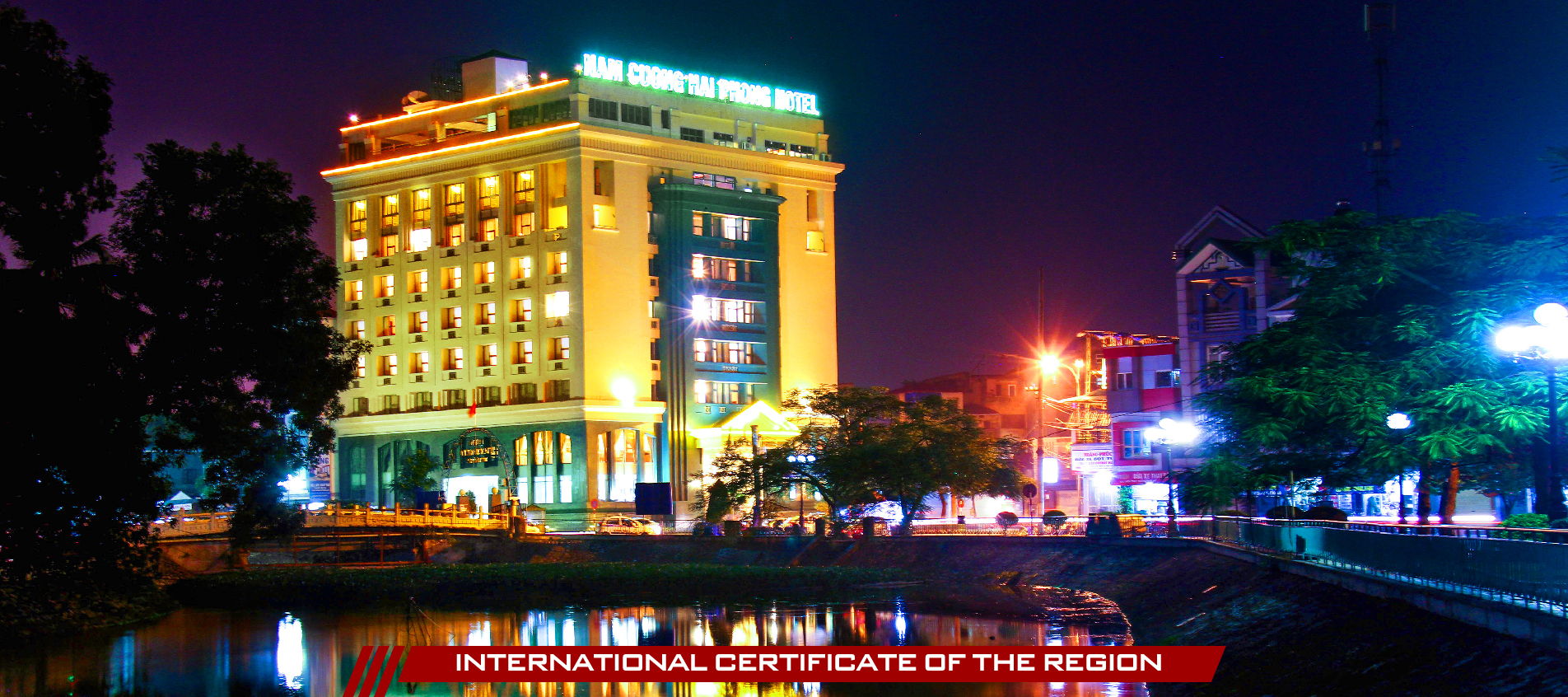 Into operation in 1997, Nam Cuong Hai Phong Hotel is included 78 rooms (with 71 bedrooms and 7 first-class deluxe rooms):
Located in the heart of the city, between the bustling center and the tranquil lake park, creating a charming and unique style with international class.
Bold traditional culture for an elegant life with perfect service and modern style.
Including restaurant, swimming pool, hair room, gym, fitness room, sauna massage, hydraulic tank, physiotherapy 24/7,  the hotel meets all the needs of business travelers, domestic and foreign visitors.
CONTACT
Address: No. 47 Lach Tray Street, Ngo Quyen District, Hai Phong City, Vietnam
________________________________________
Tel: 031 3828 555 95
________________________________________
Fax: 031 3828 666 95
________________________________________
Email: info@namcuonghaiphonghotel.com.vn
________________________________________
Website: www.namcuonghaiphonghotel.com.vn
VIDEO HOTEL