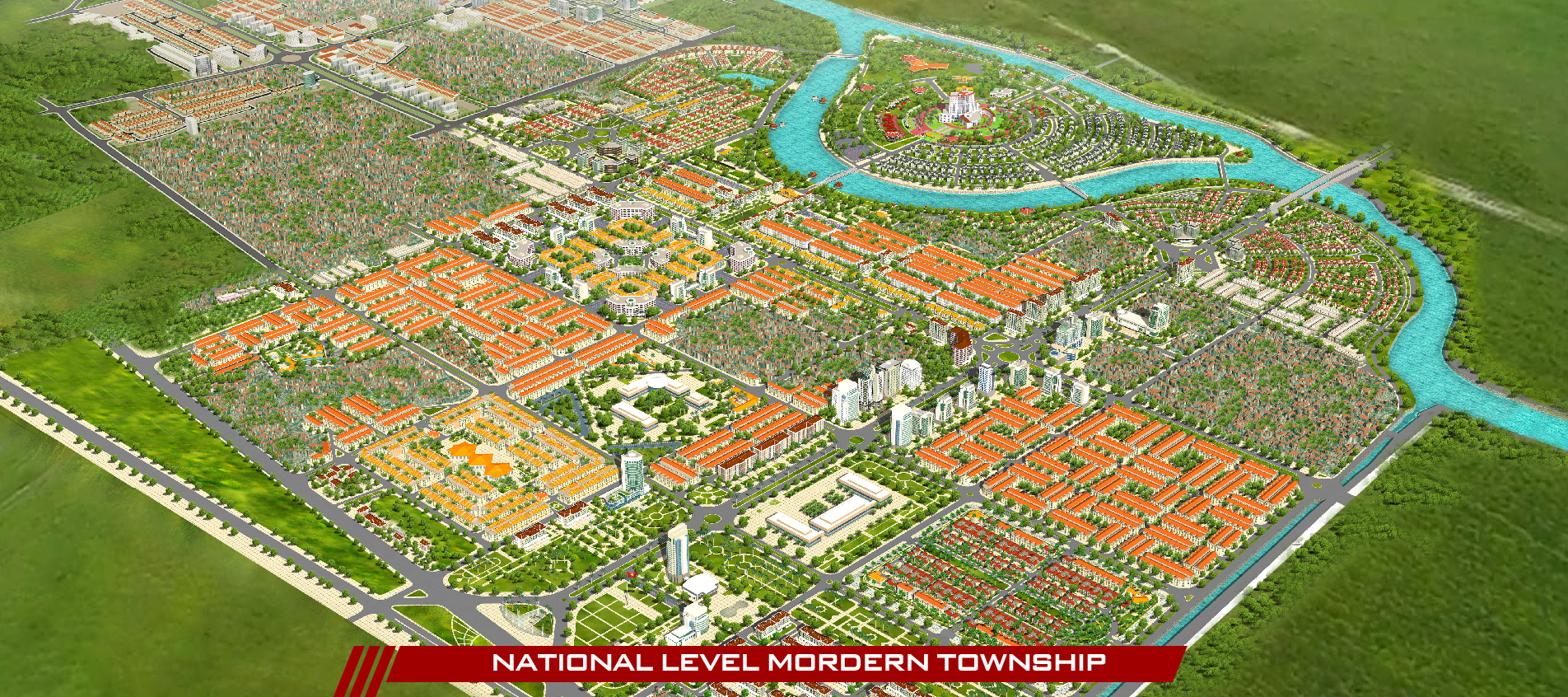 PROJECT INTRODUCTION
Location: Hai Duong City
Planning area: 595 ha
Main functional areas: Townhouses, high-end villas, ecological tourism, entertainment areas
Development orientation: To become a bustling, civilized, and community-based cultural township with the goal of sustainable community development. To harmonize the values of Human – Nature – Comprehensive Development for all generations
Living Concept: Eco – Well being
Core values: Education – Ecology – Commerce
DETAILED INFORMATION
The progress of economic development has raised people's living standards, creating a greater need to enjoy life. Living in a new township with modern infrastructure, abundant green space and open space is now a dominant trend. In response to the government's policy of urbanization, Nam Cuong Corporation has strived to invest in building new townships, while integrating fully functional Trade, tourism, culture, entertainment facilities. The Corporation is investing in the Western Hai Duong Township (planned area of 595 hectares) in order to open modern planning areas and meet the diverse needs of the population of the Red River Delta.

Busy Commercial Area

Located at the gateway of the Western Township – Hai Duong, the commercial center and Hoi Do market street is adjacent to the intersection of the main roads to the city center: Nguyen Luong Bang Avenue, National Highway 5 and Highway 30/10, a new 62m wide road through the urban area. With its convenient access to transport and the center of high population areas to the north of National Highway 5 as well as residential areas in the Western Township, the Hoi Do will become a commercial hub, and the busiest market in the area.

National-level planning

The central square, located on a 7.5-hectare campus, stands out with a 27-story building that will symbolize the country's modern metropolitan elegance. The modernity of the new urban area in the West is reflected in its technical infrastructure system: electricity, water supply and communication are all designed underground and in parallel with the traffic system of 62m, 52m, 30m roads, as well as internal roads reaching each plot.

The ideal habitat between natural and open air

With a land fund for transportation and utility works, which accounts for 80%, and especially a recreational area – an ecotourism island of about 100 hectares – will help ease the tensions of the bustling lives in the city for residents here.

Meeting diverse needs

The Western Township is planned within an abundant land area: From the detached townhouse to the luxurious garden villas. Especially high-end villas are designed prominently, isolated and by the lake, with romantic scenery. Coming to the high-end villas, you will gain a new idea of life in the heart of this beautiful natural setting.