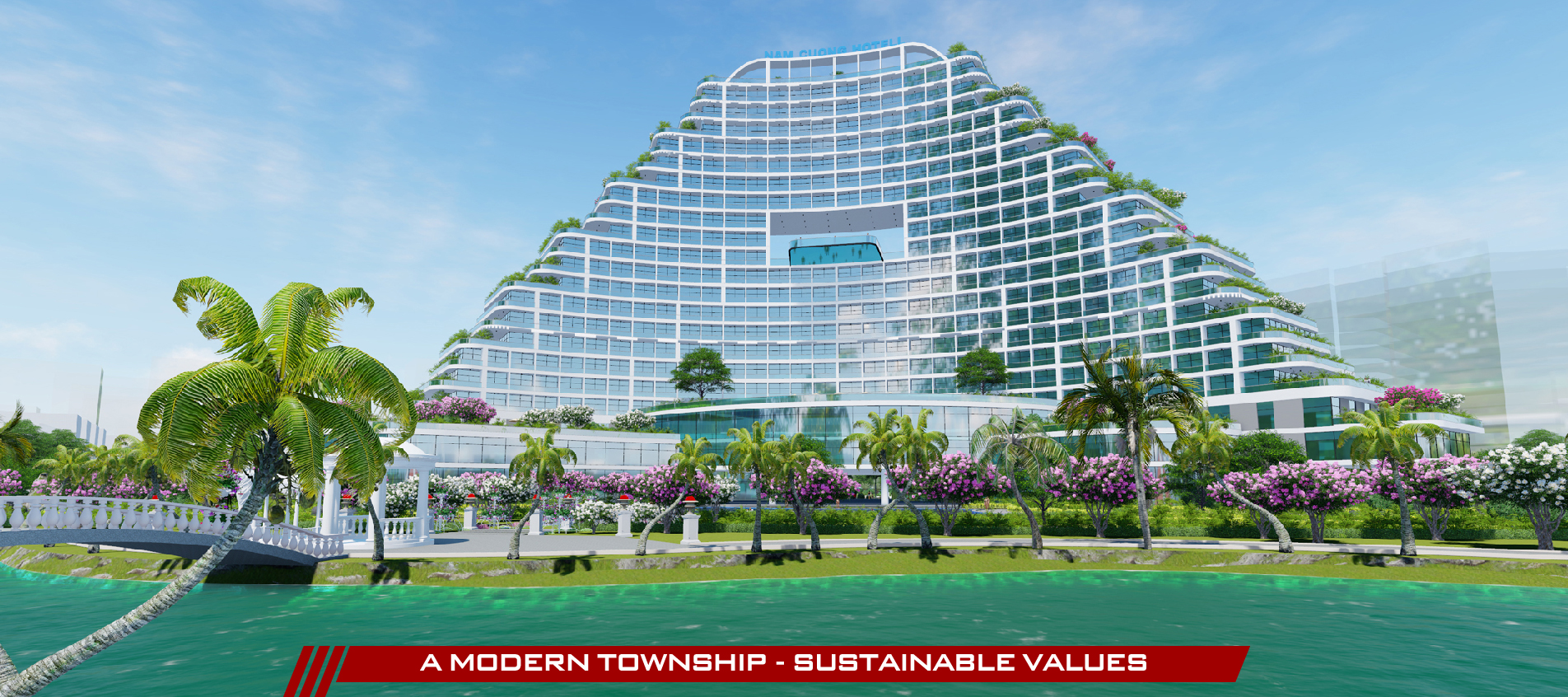 PROJECT INTRODUCTION
Location: Trung Van Ward, Nam Tu Liem District and Nhan Chinh Ward, Thanh Xuan District, Ha Noi City
Planning area: 46.1 hectares
Main functional areas: Complex of hotels, commercial centers, offices, villas and luxury apartments
Development orientation: To become a bustling, civilized, and community-based cultural urban areas with the goal of sustainable community development. Harmonizing the values of Human – Nature – Comprehensive Development for all generations
Living Concept: Eco – Well being
Core values: Education – Ecology – Commerial
DETAILED INFORMATION
I. LEGAL BASE:
– Decision No. 17/2007/QD-UBND of People's Committee of Hanoi City dated 26 January, 2007 on approving the detailed planning of Phung Khoang Township in a scale of 1/500.
– Decision No. 2580/QD-UBND of People's Committee of Hanoi City dated December 15, 2008 on investment permission for the Construction project: Phung Khoang Township in Tu Liem District and Thanh Xuan District, Hanoi.

II. INFORMATION ON PHUNG KHOANG TOWNSHIP – HANOI CITY:

1. Location, boundary and planning scale:

– Location: Phung Khoang Village – Me Tri Commune – Tu Liem District and Trung Van Commune – Nhan Chinh Ward – Thanh Xuan Bac – Thanh Xuan District and – Hanoi:

– Boundary:
+ To the south and southwest, Luong The Vinh road
+ To the Northwest Me, Tri sports and entertainment practice area
+ To the east, the Southeast borders with the housing in Thanh Xuan Bac ward and the project road.

2. Landscape architecture planning:

– Purpose: Construction of a modern township, with a landscape in harmony with the lake and city park.

– On the major planning axes, high-rise houses will be built, with height changing to create a rhythm for the street. Alternatively, there are low-rise villas to enrich the space.

– A modern hotel in the north of Le Van Luong Street next to the lake, with location, size, height, create harmony with the landscape of the park, surrounding ecological environment.

– Organization of the East-West space axis: The connection between low-rise houses and high-rise buildings creates landscapes and views in township. Kindergartens and schools provide a playground and greenery system which creates an ideal environment for teaching and learning.

– The villas are arranged adjacent to the green areas, the green core of the garden between the buildings create a lively landscape environment and architectural space.

– The system of green trees and street trees are linked together in a unified manner.

3. Technical infrastructure planning
3.1. Traffic planning:

– Internal roads are 40m wide with two 11.25m wide lanes, a 3m wide median strip, and 7.25m wide pavements on each side.

– Zoning roads are 30m wide, with the 15m road bed wide, and 7.5m wide pavements on each side.

– Branch lines are 13.5 – 20m wide, separated by a median strip the width of 1.5 – 2.5m.

– Access roads with a width of less than 11.5m are designed to the construction site.

– Public transport:

+ Bus routes are located on the main roads, concentrating many service works with great travel needs. The location of the bus and bus stops, subway and embankment stations will be determined in accordance with the city's public transport network planning.

+ Parking lot: including one parking lot, which can be built high-rise to save land and cater for future parking needs for the whole area.

3.2. Water supply and drainage planning:

– Stormwater: There is a separate drainage system, with its main axis along Luong The Vinh Street, along the extended Le Van Luong Street and then connecting to drainage axis on Le Van Luong and draining into the Me Tri ditch.

– Water supply: a main D100mm – 200mm distribution pipe network with a standard of 200 liters/person/day and a branch D90mm distribution network to bring water to each household.

– Fire hydrants are located along the water route, and the water reservoirs also serve the fire service system of the city.

– Power supply: Medium voltage power supply for the township is taken from 110/22KV Thanh Xuan station, then leads to a 22/0.4KV transformer station cable located at the center of the load and near the road to facilitate construction; For high-rise buildings with large loads, a transformer station is located in the ground floor of the building. Medium, low voltage lines are delivered by underground cable.

– Drainage: The drainage system is designed to separate sewerage and drain to Phu Do and Yen Xa treatment stations, with wastewater being treated before being discharged into the common drainage system of the area.

– Environmental sanitation: For high rise buildings, garbage system is built from the top floor to the garbage pit for each occupant, garbage trucks will collect garbage directly from these garbage disposals. For public works and schools, trash is collected from the roadside.